Restaurant
In 2019, the renovation of the restaurant was completed. The format of the institution has been completely rethought, the main menu and the menu of the popular format here — business lunch – have been updated. The interior has become more eclectic, the color scheme has been completely changed, juicy topical accents have appeared, new details have been added. Original chandeliers, handmade ceramic tableware, original bar counter lighting. The restaurant is perfect for an evening together, meetings with friends and small-format events.
Dishes of Russian and European cuisine are traditions combined with modern gastronomic trends. Guests are offered an excellent selection of meat and fish, a special seasonal menu. In addition to the main menu, there are updated bar and dessert cards. The restaurant has favorable promotions and offers.
Operating mode
7:00 - 22:00
Lobbi bar
The cozy lobby bar invites everyone to spend time in an informal atmosphere with a cup of fragrant coffee or a glass of wine.
Fans of intellectual leisure are waiting for a small library and board games.
We are pleased to offer all Guests and residents of St. Petersburg coffee and pastries with you at very attractive prices.
Operating mode:7:00 - 22:00
Telephone:+7 812 292-04-56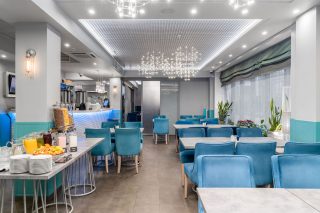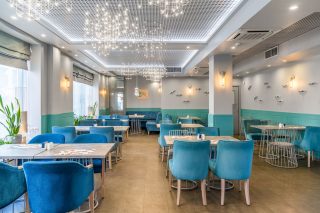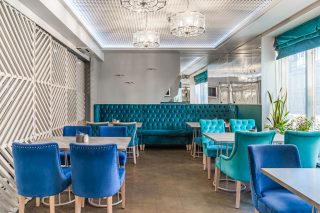 Promotions
and special offers

See all
Room Service
Room service is a round—the-clock order to the room of any dishes and drinks offered at the hotel. You can comfortably sit in the room, enjoy a hot breakfast or order a romantic dinner in the room.
The Room Service menu offers you a rich assortment of food and drinks.
Room Service works around the clock.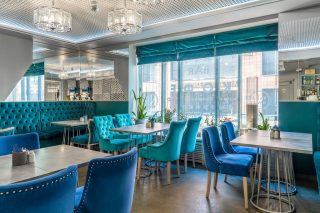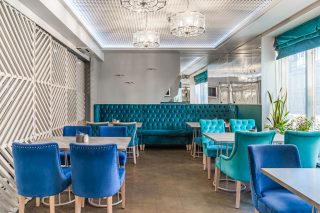 Russia, Saint-Petersburg
5/1, Smolyachkova str.
Get a taxi
The Baltia Hotel is a member of the Safe Travels SPB program
Our hotel takes all necessary measures to prevent the spread of coronavirus.
Staying in our hotel you can be sure of your safety. After all, the health of the guests is our top priority!